Highly therapeutic
Formulated with plant-powered actives used at their therapeutic doses
Concentrated Formulation
Incredibly potent, each drop delivers unparalleled therapy
Hand crafted & small-batch
This protects the potency, efficacy, and ensures incredible quality is preserved
Highly therapeutic
Formulated with plant-powered actives used at their therapeutic doses
Concentrated Formulation
Incredibly potent, each drop delivers unparalleled therapy
Hand crafted & small-batch
This protects the potency, efficacy, and ensures incredible quality is preserved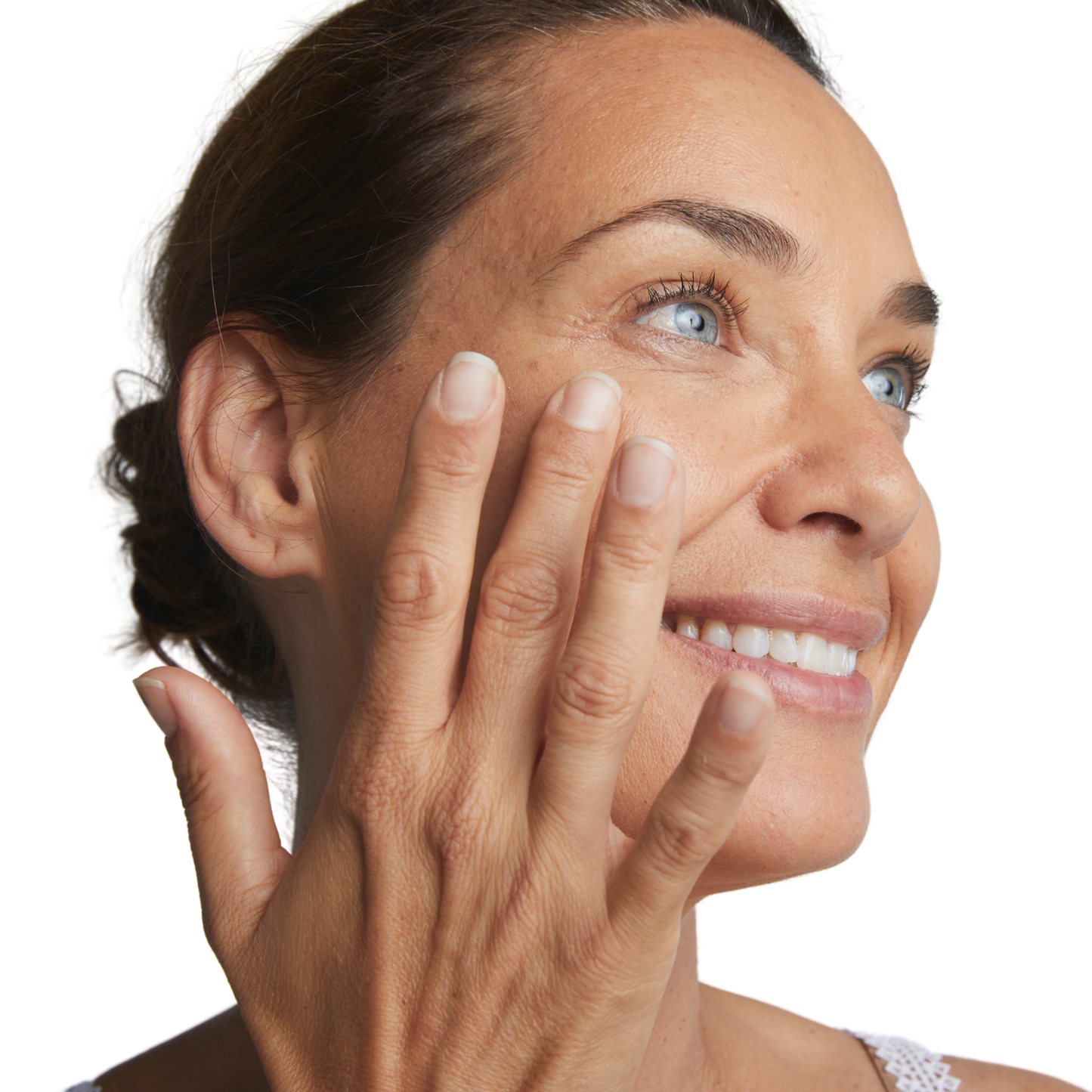 Why You'll Love It
Each bottle contains thousands of precious petals - picked only at dawn - from the exquisite Bulgarian Damask Rose.
Based on the principle of 'Less is More', this impressive blend uses just 6 active plant oils, in high concentrations, and without any 'fillers'. The result is a concentrated, therapeutic, and highly efficacious miracle oil.
✔️ Nourishes and replenishes delicate & dehydrated skins
✔️ Calms and soothes sensitivity
✔️ Plumps and promotes elasticity
✔️ Improves skin barrier function
✔️ Encourages cellular restoration and repair
✔️ Balances and clarifies hormonal skins
✔️ Creates a dewy, clear, and vibrant glow
✔️ Delivers photoprotection and repair from UV induced damage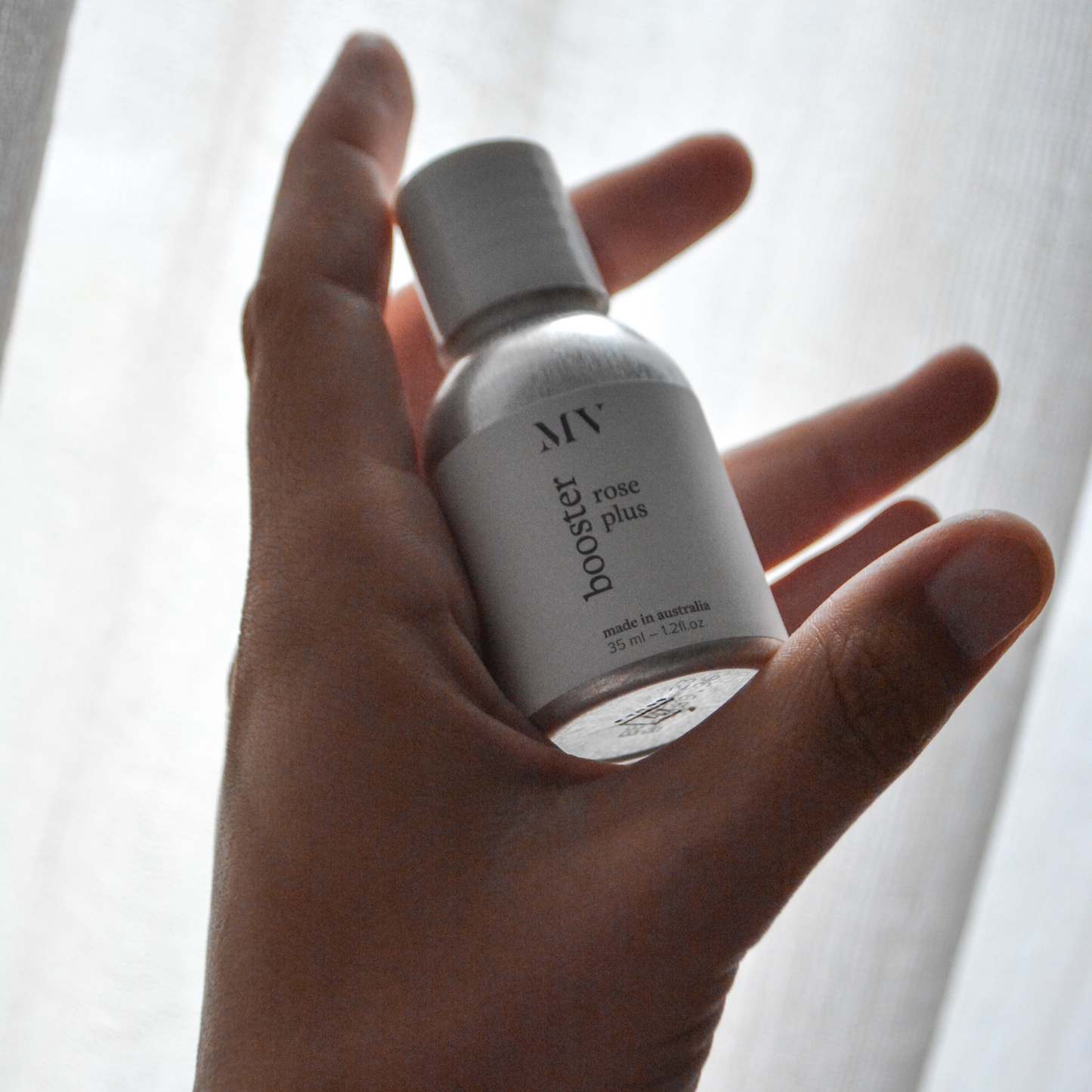 A Gentle & Therapeutic Remedy For:
・Sensitivity
・Dehydration
・Inflammation
・Rosacea
・Hormonal skins
・PCOS
・Sunburn
・Post abrasive cosmetic procedures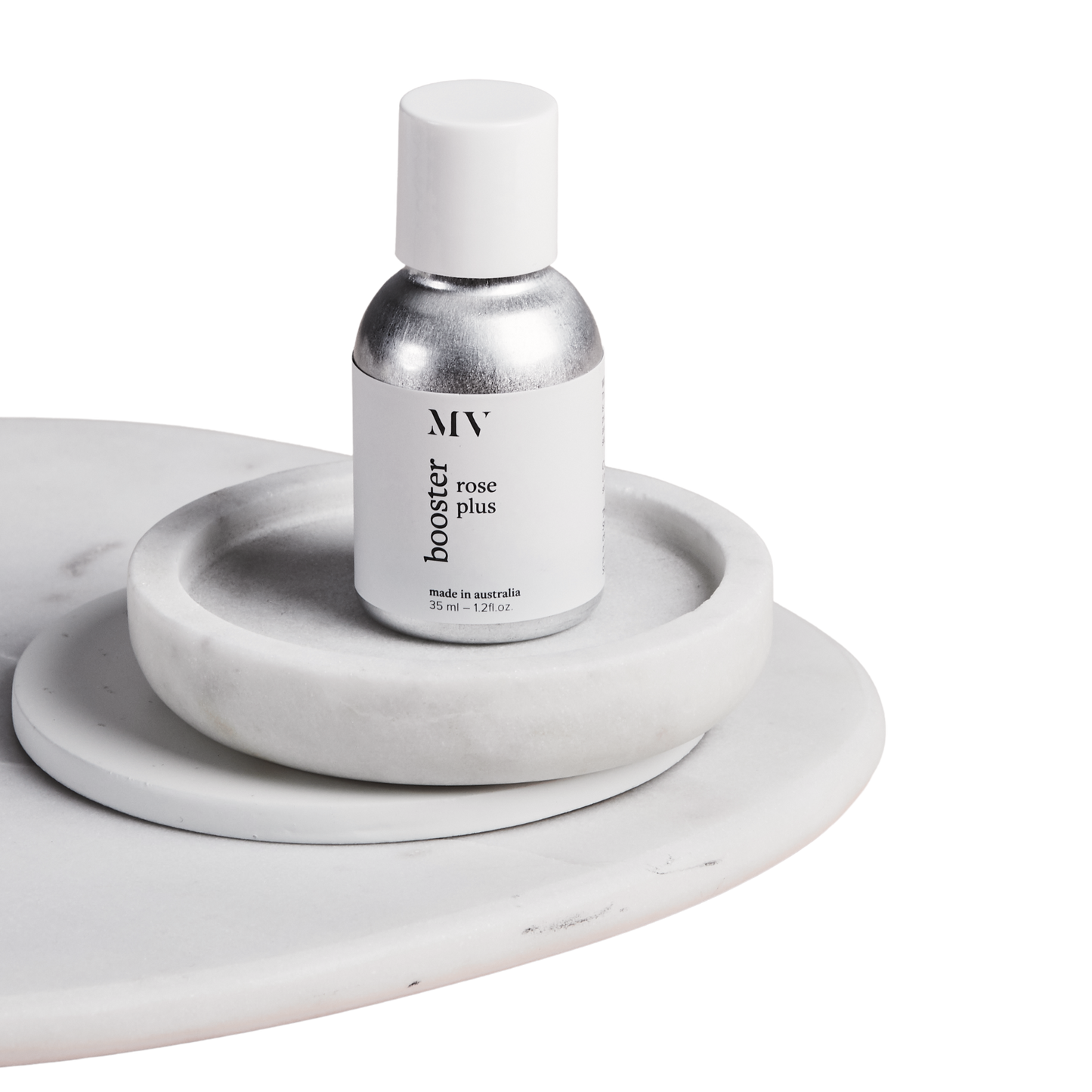 Why It's Not Like Anything You've Tried Before...

Incredibly potent, each drop delivers unparalleled therapy.

Based on the principle of 'Less is More', this impressive blend uses just 6 active plant oils, in high concentrations, and without any 'fillers'.

At MV, we believe in efficacy, and this can only be achieved when active plant-compounds are used at their therapeutic doses. Overburdening a formula with numerous ingredients in miniscule amounts only fulfills marketing claims, and not therapeutic outcomes.


Celebrity Fans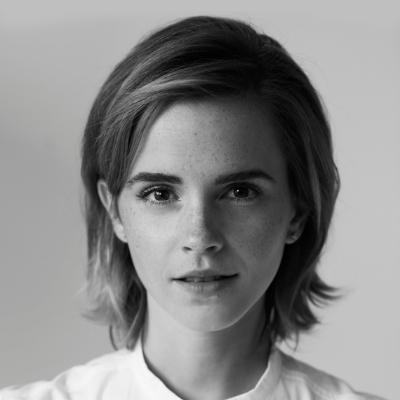 'If I've been in the sun I use MV Skintherapy Rose Plus Booster- it's great for when skin is tender or inflamed from sunburn.'
EMMA WATSON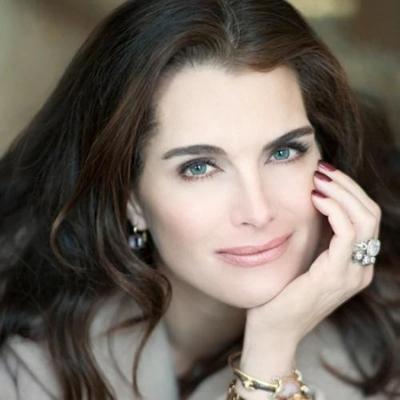 'I absolutely adore all MV products. They are luxurious, smell divine, and make me feel pampered every day. I can't do without the Instant Revival Booster and the Rose Plus Booster and I even carry the Rose Soothing & Protective Moisturiser around with me, in my purse.'
BROOKE SHIELDS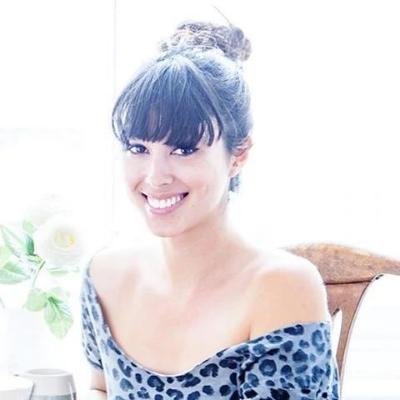 'I love the MV Organic Skincare Rose Booster – it smells like heaven and just applying a few drops to my skin feels like it's moisturising my skin so deeply. I love wearing it at night and throughout the day on no-make-up days!'
MELISSA HEMLSEY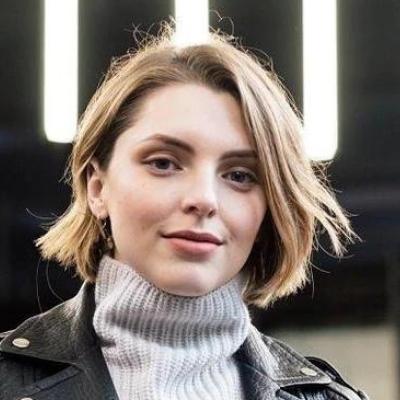 I will always have the MV Organic Rose Plus Booster on my shelf. It's my go-to when my skin is feeling a bit dry or troubled. My routine doesn't feel complete without it."
ESTEE LALONDE
Hero Ingredients
Every ingredient used in this formulation is active and therapeutic. MV products are concentrated formulations, without fillers.
Gluten free, cruelty free, and 100% vegan.
Bulgarian Rose Damascena
Rose has antibacterial and anti-inflammatory properties which benefit conditions including rosacea, acne, PCOS and hormonally affected skins. Also a natural hydrator, skin strengthener and mood enhancer, this versatile and beautifully aromatic oil is an excellent skin all-rounder.
Rose Geranium
The aromatic compounds present in high quality Rose Geranium elicit powerful anti-bacterial and anti-inflammatory properties that suppress the inflammatory pathway, calm unsettled complexions, and encourage healing. An excellent skin balancer for hormonal, oily and pimple prone skins.
Rosehip
Rich in essential fatty acids, Vitamin A and Beta-carotene, Rosehip Oil helps to repair and regenerate damaged tissue, reduce inflammation, boost collagen formation and protect against free radical damage. An essential ingredient for mature and sun damaged skins as well as those with dry, flaky and itchy skin conditions.
Organic Camellia

Rich in Oleic acid, a mono-unsaturated fatty acid similar in composition to sebum, and other essential fatty acids such as Linoleic acid, Camellia promotes elasticity and rejuvenates the cells to help improve the condition of both dry and sun-damaged skin.
Organic Jojoba

Not an oil at all, Jojoba is a unique liquid wax similar to the skins own sebum, making it highly bio-compatible. From the seed of a desert shrub, this superfine, easily absorbed waxy substance is brimming with antioxidants, omegas, ceramides, and Vitamins A, D & E.
Non GM Vitamin E

A powerful antioxidant and free-radical scavenger which can nourish, protect and increase cellular restoration from sun damage and other environmental aggressors.
Full Ingredient List

*Camellia Oleifera (Camellia) Seed Oil, *Simmondsia Chinensis (Jojoba) Seed Oil, Rosa Canina (Rose Hip) Fruit Oil, Rosa Damascena (Rose Otto) Flower Oil, Tocopherol (Vitamin E non-GM), Pelagonium Graveolens (Geranium Rose) Flower Oil, Rosmarinus Ocinalis (Rosemary) Leaf Extract
**Citronellol, Geraniol, Linalool, Farnesol, Eugenol, Citral, Limonene

*Organically grown
**Compounds naturally occuring within essential oils

How To Use
Our Booster Oils are functional and can be used in one of three ways.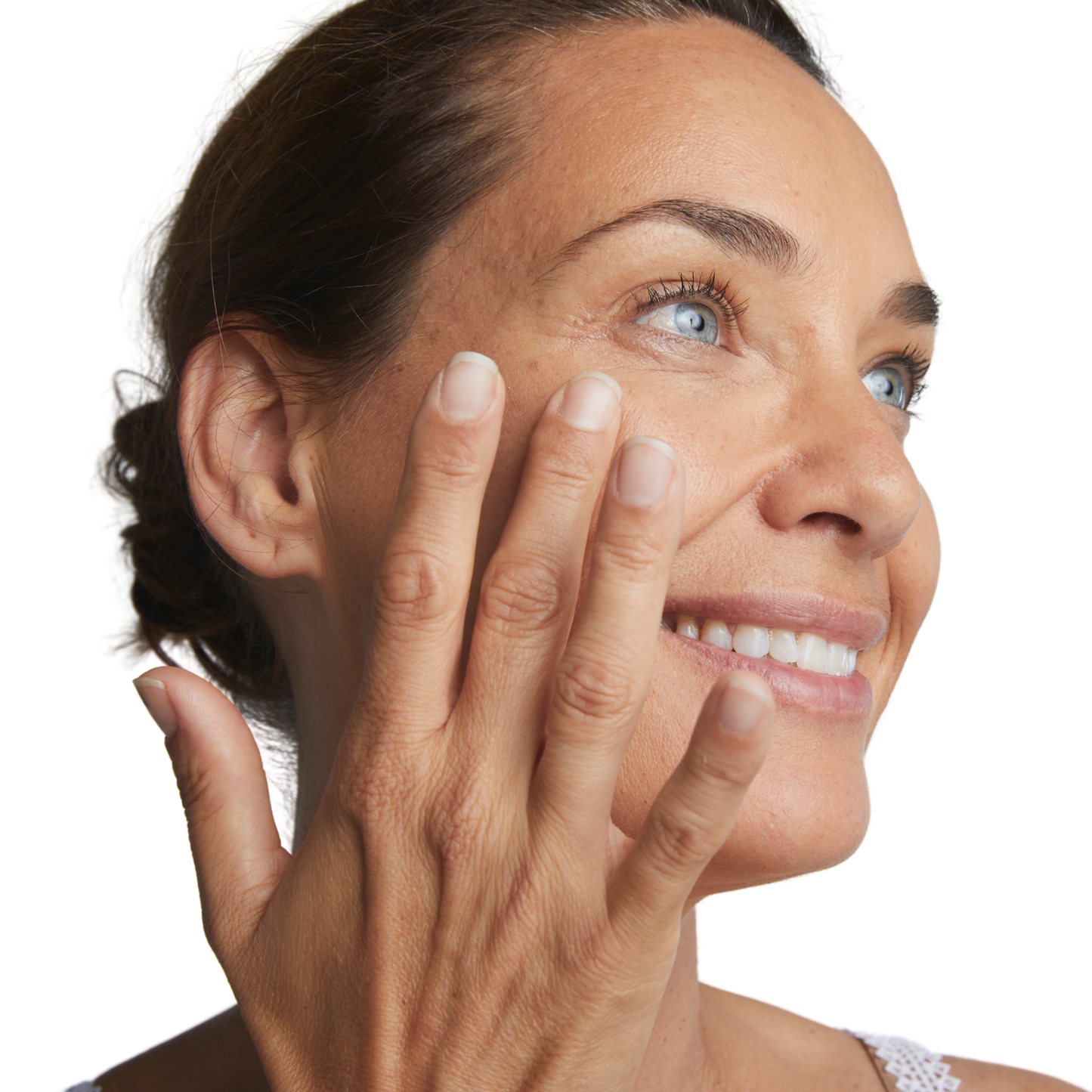 Targeted & Intensive Therapy
Smooth 2 drops over freshly cleansed, slightly damp skin. Layer underneath moisturiser for the morning, and wear alone for the evenings.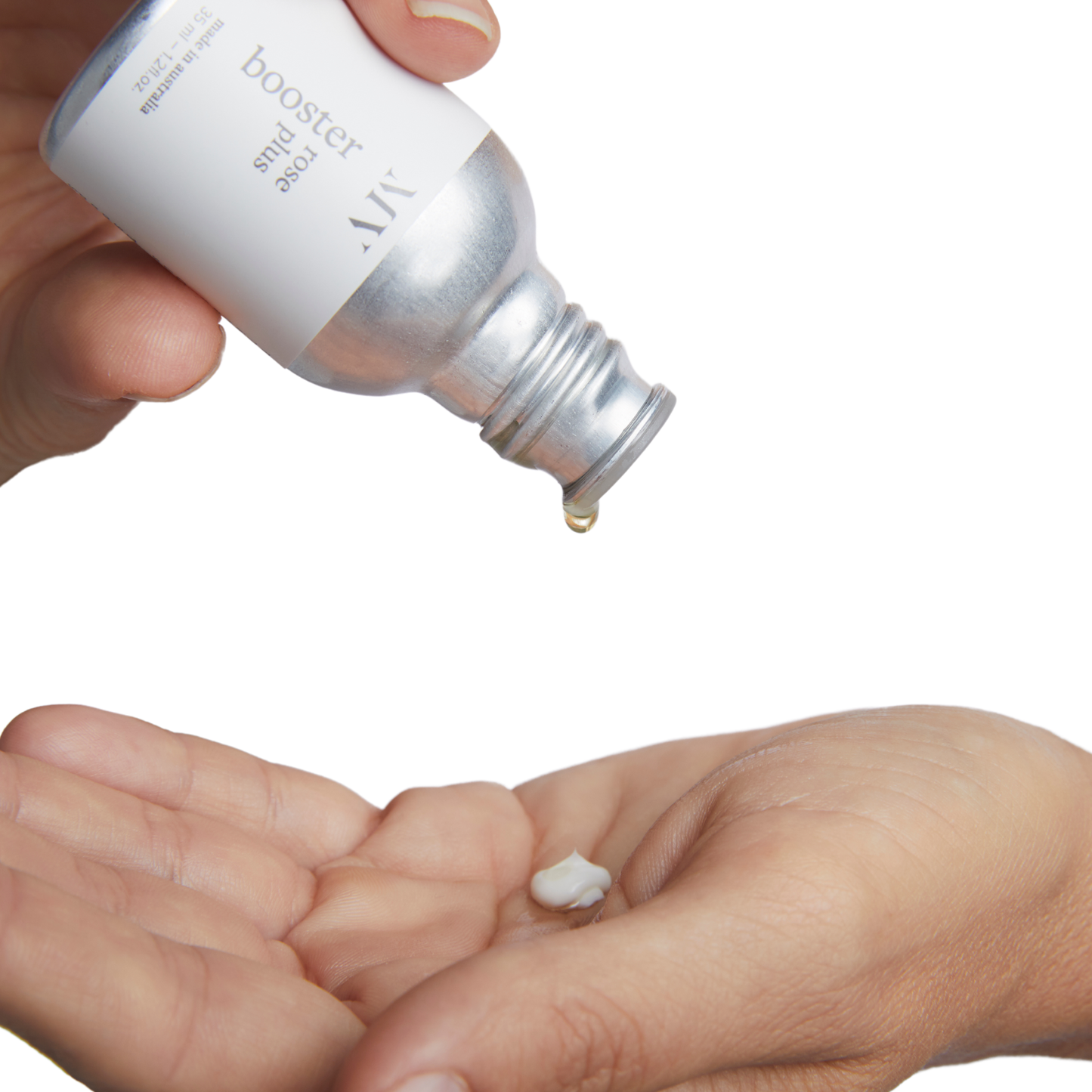 Customise Your Moisturiser
Create a bespoke moisturiser formulation by blending 1-2 drops together with the Rose Soothing & Protective Moisturiser. Smooth over face and neck.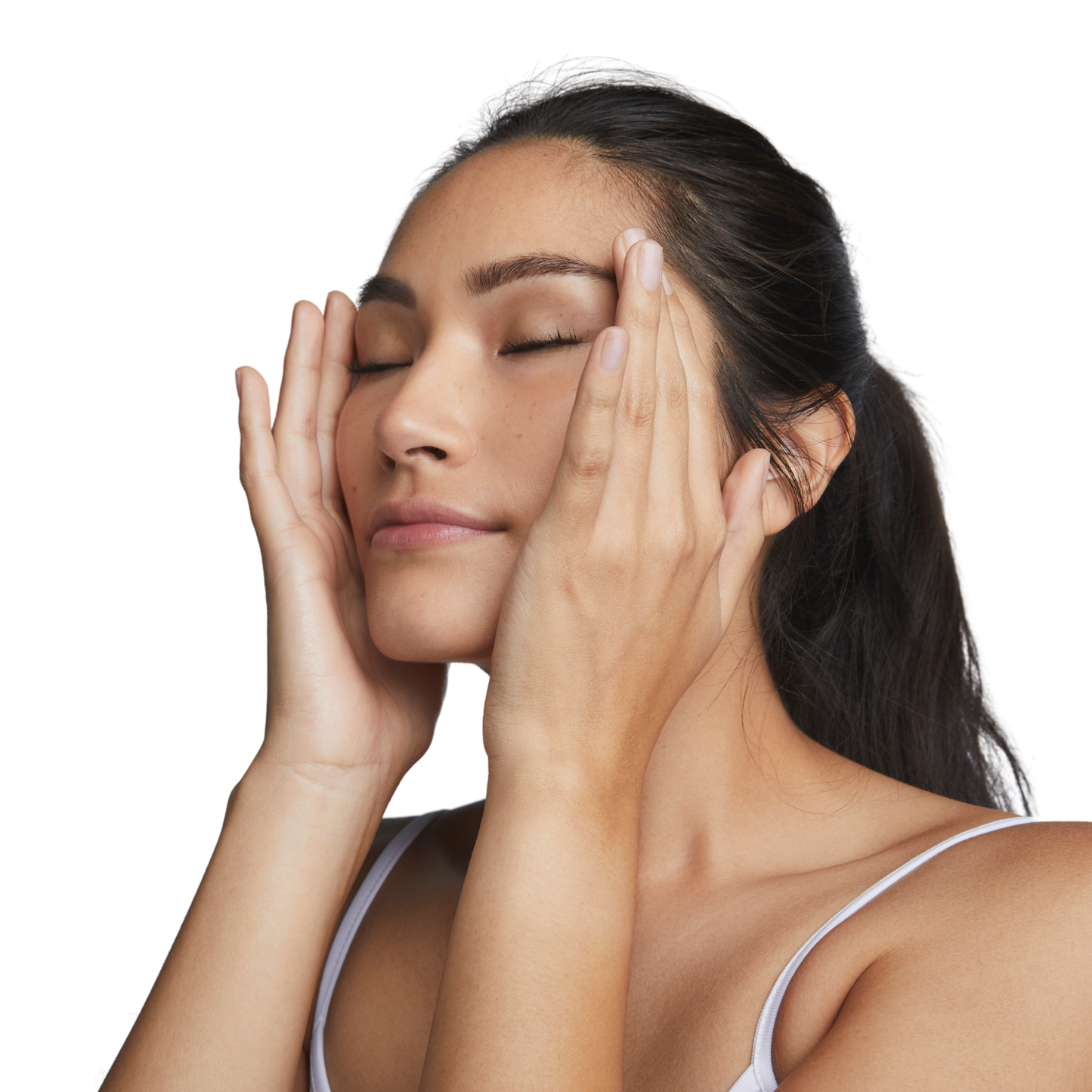 Evening Treatment
Diurnal rhythm means that skin undergoes regeneration, cell turnover, and repair during the evening. Instead of a cream, use a nourishing Booster Oil and enjoy the healing skin therapy whilst you sleep.
The Ritual
Discover how to use our Booster Oils, and where to layer them in your skin ritual.
How do I use an MV Booster Oil?

It's up to you, there are a few ways:

a) use them alone (particularly at night)
b) mix 2 drops in with a half pump of Rose Soothing & Protective Moisturier, blend together and apply to the skin, or
c) apply the oil first for targeted and intesive therapy, then follow with your MV Moisturiser
How to layer MV Boosters in your skincare ritual

Here is the 'layering' rule for how MV should be applied in your ritual.

1st - SERUM
If you're using our Native Power Serum, this comes first. It is water based and needs to go onto DAMP skin, before an oil or a moisturiser.

2nd - OILS
If you'e using our Pure Jojoba, or one of our Booster Oils - these are applied on top of a serum and underneath a moisturiser cream. This is because oils have the ability to travel trans-follicularly, down the hair follicle, and deliver nutrients much deeper than any cream could.

3rd - MOISTURISER
On top, always. We consider this an 'overcoat', moisturisers are designed to be occlusive, which means they sit atop the surface of your skin designed to protect and prevent against moisture loss. Definitely on top.
Why should I wear MV Booster Oils alone for the evening?

The MV Philosophy respects the skins natural regenerative cycles in the evening. So we encourage you to leave the creamy moisturising shield for daytime protection only. MV oils are perfect for treatment while you sleep.
How to store and care for your Rose Plus Booster

Store products in a bathroom cabinet or on a shelf that is not exposed to sunlight. Because MV products are fresh, it is important they are treated like living products, and not exposed to full sunlight or a heat source. The volatile essential oils and fragile essential fatty acid oils do not tolerate high temperatures and UV light well. During the hot summer months (26 degrees or more) it is recommended you store your MV products in the refrigerator.

Packaging & recyclability

Opting for primarily aluminium bottled packaging was no accident. Glass bottles are lovely - but boy are they heavy! We ship products to you so it's important to reduce the wastage from breakage, packing protection, and weight of our freight shipments.

Aluminium is perfect for us because it is safe & food grade (coated with an inert resin lining), and while it's not only lightweight it's also 100% recyclable as a 'closed loop' product. Which means that it can be recycled infinitely!

Recycling aluminium uses only 5% of the initial energy and only 5% of the greenhouse gases. It is for this reason that approximately 75% of the aluminium  ever produced is still in use today!

Rose Plus Booster is boxed in 100% recyclable paper, to offer better protection during transport, and to allow us the space to print all the information necessary for compliancy protocols for international sales like the EU.
MV Booster Oils
Which Booster Oil To Choose?

We have three unique formulations, find out which one best suits you.
Therapeutic grade ingredients
Therapeutic grade ingredients